SCANNY3D - 3D scanning systems
Scanny3D S.r.l. is a highly specialized company deals with the design and the production of reverse engineering systems, particularly 3D SCANNER Laser, and the development of software CAD-CAM for the industry.
The activities carried out by the company are a multitude and concern, over the realization of reverse engineering systems and the development of dedicated software, also the realization of graphic systems and 3d animation, simulation systems and augmented reality, 3d tracking systems, development of graphic interfaces for the industrial automation and the supply of consultancy services in various fields.
Our Research and Development department is available to offer customized hardware solutions and to design and develop software on demand.
In recent years the company has been dedicated to the design and development of products for medical applications.
Our specialized staff performs scanning services on demand.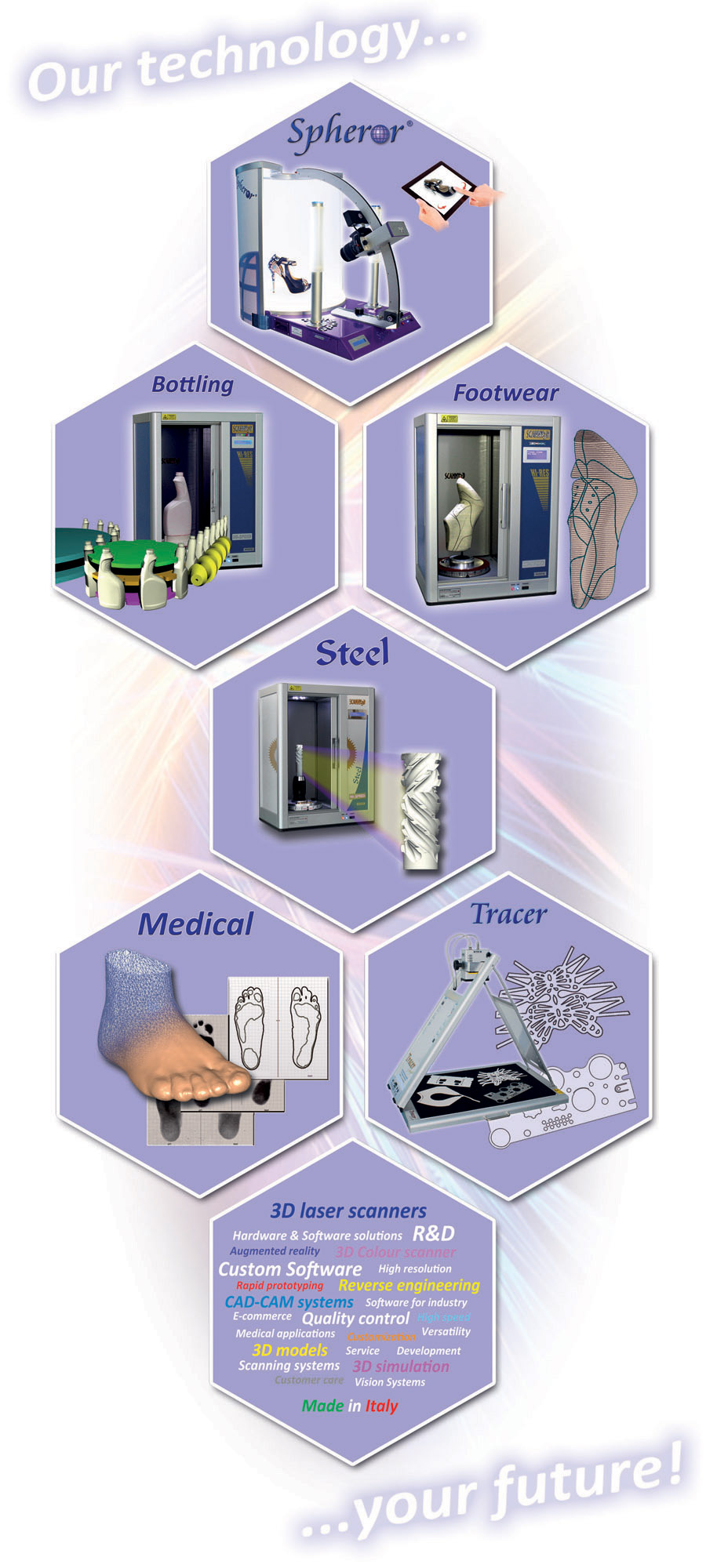 ---